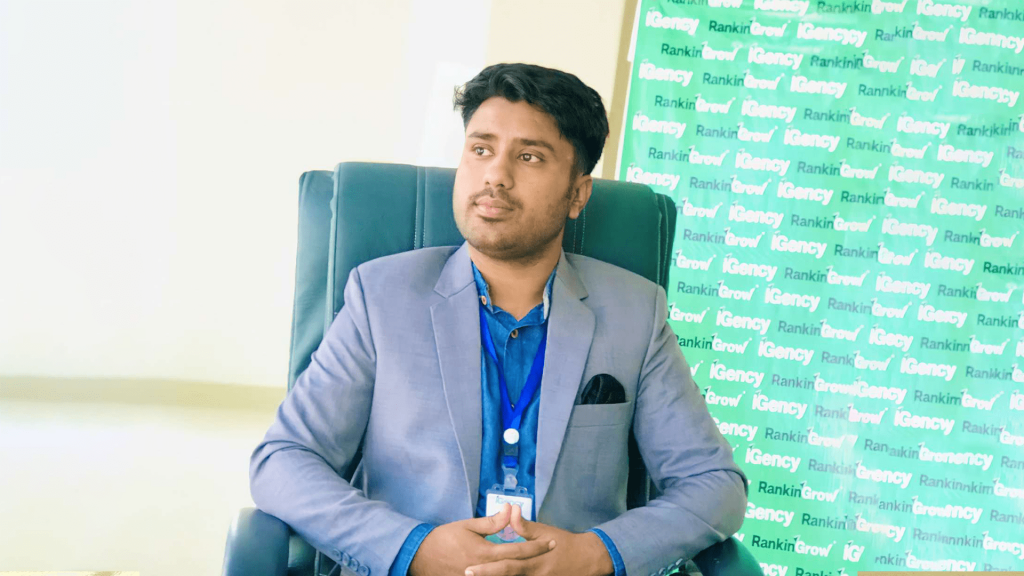 Humble yet confident, I take pride in having spent over a decade exploring the digital world and feel absolutely blessed to be the Chief Executive Officer of RankingGrow. It hasn't really been a very easy journey. We surely have made it to where we are right now through a lot of hard work, determination and patience. If being honest is what I'm supposed to do here, I always knew what my destiny was and one thing that has always kept me going is the fact that I never settled for anything less than what I always wanted. It took quite a lot to finally be able to call myself a digital marketing expert with the experience of over ten years.
However, I strongly believe that none of this would have been possible without my team that consists of highly talented and determined individuals who know exactly how to think out of the box and are never afraid of facing challenges that lead to the success of our digital marketing agency as well as the business of our clients. The goal is basically to bring any kind of positive change in the industry that we work in, in order to make success here a lot easier than it has always been for a self-made man like me. I personally believe that I have failed as a digital marketing expert if I am not capable of giving the best I can to any of the clients that my company works with to make their business grow. To be more precise, accelerating the digital growth or transformation of the businesses that we work with is what we always intend to do.
The mission is to make our way to the top digital marketing agencies of the entire world and without a single doubt, we are pretty close to that! The best thing that can ever happen to us is being recognized through the name of our company! I will continue to invest in my people for I know that RankingGrow is exactly where it is supposed to be now due to their strong determination and loyalty towards the company. Being a man of my word, I believe in transparency and strive to do whatever it takes for me to satisfy whoever I work with. This journey of ten years has not been any less of a rollercoaster ride but I can at least smile at myself when I look in the mirror saying I made it! If I have, why can you not?
Dedicated Team
We have team of highly skilled, committed and motivated professionals specialize in digital marketing.