Easy Set Up
We are aware of how valuable your time is and which is exactly why we have made everything easy for you. You can now sign up with just a few single clicks, saving a lot of your time
Tell us your audience
You never have to worry about using hashtags, usernames or locations! You can choose any of them according to what works the best for you, helping you target the right audience.
Get Real Growth
We come up with special ways to catch the attention of your target audience! You never have to worry about your followers being targeted because we have your back to make sure all of your followers are being targeted!
Twitter Growth Service Provider

Daily Interactions
We interact with your target audience on daily bases. We use different strategies to make your content catchy and attractive.
Hashtags Targeting
Hashtags can increase the growth of instagram and can do wonders. We use the "hashtag technique" by using the right hashtags that makes your content spread like fire.
Competitors Targeting
We closely observe the kind of hard work our competitors are putting in and make sure that we come up with something stronger to compete them
100% Human Powered
We ensure human-powered organic growth by providing you with a real interactive audience instead of fake bots Followers
Geo-Location Targeting
We target people from the location according to your interests and preferences. We reach out to your target audience depending upon the location that works the best for you.
Organic Growth
We are providing human powered Instagram Organic growth. You never have to worry about the audience because we bring you the audience that is truly interested in your content.
Gender Targeting
We help you become an expert in your niche and get the attention of the target audience. Let us know about your gender preferences
Niche Targeting
We are aware of the risks of using fake bots and gimmicks due to which we believe in 100% human power! We use organic methods to help you meet your expectations.
Customer Support
You can always contact us in case of emergency or any issues that you think need to be solved. We are here for your better future! We offer you the "24/7" customer service.
Benifits

of Using Ranking

Grow
Targeted Approach
We help your content get the maximum of the reach it can and not just that, we make sure that it reaches the right kind of audience. All your content has to do is reach the target audience through our pure organic ways and the rest of the job of gaining targeted Instagram followers and traffic is done perfectly by us as well.
Maximum Growth
You can now only focus on your content and leave the rest of the job to us. Bot-driven tools put you at a lot of risks. Then, why go for such risks when you clearly get your job done purely organically? You will be working with a team of experts who will help you with your marketing and promotion of your Instagram organically.
Keep their Attention
All you have to do is pick the Usernames, Hashtags and locations according to your target audience and let us do our job! You can completely trust us with the job of engaging with the people based on your hashtags, usernames etc. We come up with different strategies to deal with different individuals that will prove to be beneficial to you.
We Keep You Safe
You don't have to worry about your security anymore! You can completely count on us and we make sure that you are in safe hands. Our customer's wish is our command and we totally get the concerns of our clients. Which is exactly why our site is fully encrypted and safe. By using our service your all information will be safe.
Brand Exposure
We help your content/brand/business get the recognition that it deserves. Our team with their experience and expertise makes everything easier for you. We help you get the most of the Instagram post reach through different ways. Your content can now reach the target audience without being stressed about it.
Account Manager
Although, most of the part of your job is perfectly handled by us and you never have to face any issues, if by chance, you have trouble resolving your issues, we are always a click away from you! You can always contact us without any sort of hesitation knowing that your issues and concerns are as important to you and they are to you.
200+ Organic Real Followers

Daily Interactions

Following & Unfollowing

Targeted Audience

Email Support

Hashtag Targeting

Competitor Targeting

Geo-Location Targeting

Gender Based Targeting

Niche Targeting

Monthly Reporting

Month to Month, No Contracts
500+ Organic Real Followers

Daily Interactions

Following & Unfollowing

Targeted Audience

Chat Support

Hashtag Targeting

Competitor Targeting

Geo-Location Targeting

Gender Based Targeting

Niche Targeting

Monthly Reporting

Month to Month, No Contracts
Full Growth
$

299

Per month
800+ Organic Real Followers

Daily Interactions

Following & Unfollowing

Targeted Audience

Live Support

Hashtag Targeting

Competitor Targeting

Geo-Location Targeting

Gender Based Targeting

Niche Targeting

Monthly Reporting

Month to Month, No Contracts
Who you can use this

Service?
Instagram influencers
Are you an Instagram influencer and want the maximum ROI along with the target and sufficient audience? No worries because we help you get the maximum reach! We target the right audience for you and help you gain popularity in a short period of time.
New Accounts
Have you never been on Instagram before? No worries! We have our organic ways to make you one of the best in no time. You will reach your targets easily with no additional stress.
Agencies
want to create a stronger portfolio and help your clients to enhance their growth and increase their customer's following? Let's facilitate them together in getting real social media growth.
Bloggers
As a blogger, no matter how good your content is, it has nearly become impossible to catch the attention of the right audience. However, if you work with us, the only thing you need to focus on is your content and how you can make it better, leaving the rest of the job to us.
Brands
No matter running a home based business or a larger brand, we will help you get more sales through getting you more potential buyers and get maximum ROI and build a relationship with your customers
Social Media Managers
Do you have trouble managing more than one accounts at a time? We solve that problem by managing all of them, saving a lot of your time, energy and investment.
What Our Clients Are Saying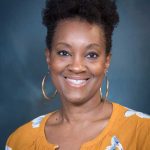 I've been using RankingGrow services now for around 12 weeks and i already got alot of sales from social media and Google. The RankingGrow team helped me to grow my social media accounts and now i am getting alot of sales everyday.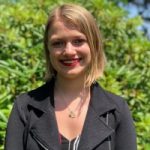 I'm getting quite a number of clients mentioning and complimenting the site! It is awesome to have a great site for my potential customers to visit and is helping me close jobs faster! Thanks for all your patience and excellent work!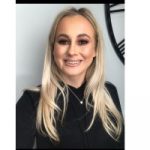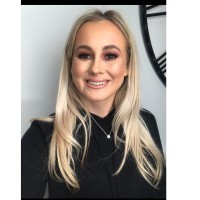 Shereen Campbell
CEO at My Little Magic Shop
Work Delivered as promised. We will definitely use more services again. If you are looking for SEO services then they are the best providers in the USA.It's always a pleasure to work with this team. They are responsive and supportive!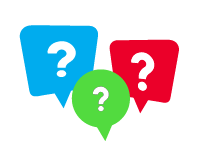 The question, when it comes to Instagram should never be why Instagram and should rather be why not? Instagram is the world's 4th most used social platform. Which clearly means that more than half of the world's population uses instagram and is pretty popular. We are all pretty much aware of how the marketing works. It will sure work the best for you on any platform that people use the most. So, is Instagram not the best choice? Instagram is the world's 2nd most downloaded app. It happened to be world's most downloaded app once too! So basically, it is always a good idea to get your content/product/brand promoted on such platforms.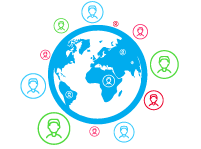 Platforms that have many users make support the marketing of your content through many ways. Every other person has Instagram installed on their phones. Would it still be a bad choice? Certainly no. Instagram gets used by 1.22 billion people every month and this is how it makes our business grow more and more every day. Most of the users of Instagram are between the age group of 18-34, which is the most desired age group for most of the clients to target. According to research, 9 out of 10 users of Instagram watch videos daily. Which means that there are high chances of them coming across an advertising video of your content/brand and that would ultimately lead to interaction between you and them.